These days, it seems like everyone's got a fixer-upper, or wants to own one. The idea that you can take something old and make it new, restore it to its former glory or turn it into something all its own is appealing to many people. That's right — almost half of homebuyers in America were interested in buying a fixer upper in 2021. Of course, owning an old home is not for the faint of heart. From cracking foundations, lead paint and layers and layers of old flooring, there are lots of drawbacks to owning an older home. However, for homeowners who have the desire to see their remodeling projects through all the way and want to make an old home their forever home, there are many tips and tricks for making the process a bit easier. Here are some things you can do while remodeling an old home that can make your experience more enjoyable!
1. Install your own cabinets. Did you know that you can install your own cabinets? That's right — whether you're looking to replace your kitchen cabinets or the ones in your bathroom, you can install the fresh set of cabinets you got for your home all by yourself. Often referred to as RTA cabinets, these cabinets come with all their pieces and require assembly and installation. Ready to Assemble cabinets, as the acronym stands for, are much more cost effective because they aren't pre-assembled at the factory before being shipped to you. Instead, you assemble and install them yourself, or hire a contractor to do so. Installing your own cabinets can save you hundreds of dollars in labor costs, and you can either save that money for another project or splurge on something else.
2. Repurpose salvageable materials. That shiplap you found on the walls under the wallpaper? If you can't keep all the boards due to rot or termite damage, consider salvaging some of the wood and repurpose it for something else, like your kitchen island or even a built-in bench under a window. While you might not be able to use all the materials for what they were originally made for, instead, you can use them for unique projects that make your design more interesting or bring some new practicality and features to your space. If you are seriously blanking on ways you can repurpose the materials, then you can always sell them and add the cash to another project in your home!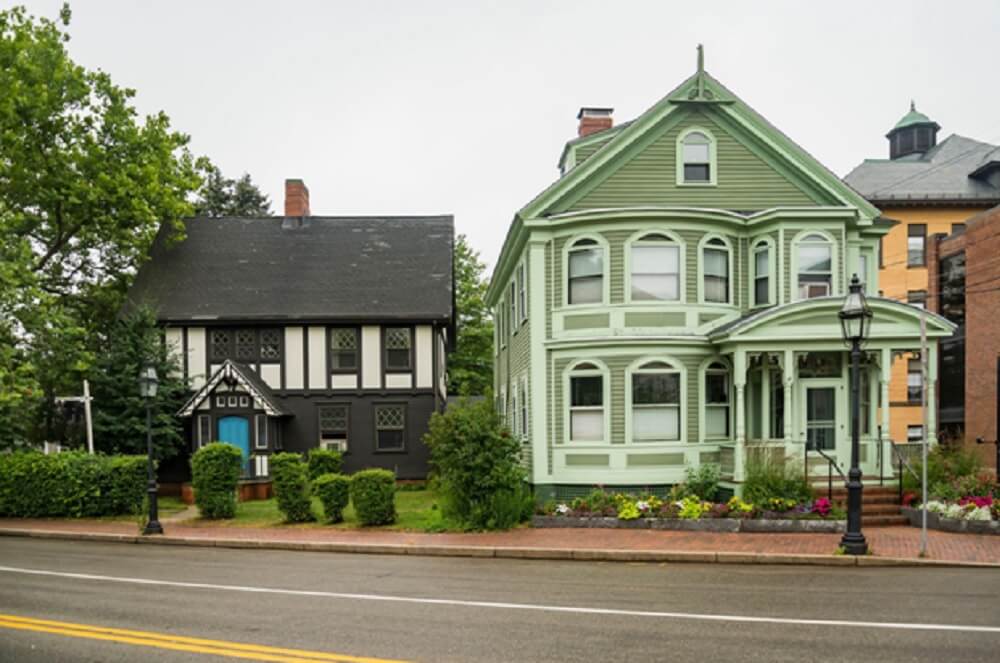 3. Always prioritize the bones and foundation. Adding paint and decor when the foundation is cracked and there's huge amounts of mold in the basement is like putting a band-aid over a gaping wound. Eventually, the band-aid will fall off, and then you'll have an even bigger problem. The same goes for your home. By doing shoddy patch-ups in areas of your home, especially in an old house, you open yourself up to have more issues in the future, and they'll probably cost you more money in the long run. No matter your budget, prioritizing the bones of your home and its foundation will only serve to benefit you as long as you own your home. Even if you're fixing the house up to flip and sell to someone else, a buyer will always be willing to pay more for a space if it means they don't have to stress about fixing cracks in the foundation or adding a new roof to the space. It's not as glamorous as installing wicker basket pendant lights or bringing in new furniture, but it can have a serious impact on your home in the future.
4. Don't stress if you can't keep the hardwood. Many homeowners like older homes because there's a chance they'll get to have original hardwood floors. However, the age of the home and its overall condition might mean that the hardwood floors aren't salvageable. This is often the case when homes have had squatters living in them for extended periods of time or homes where a natural disaster occurred, such as a flood. Hardwood is one of the most difficult and fragile materials for flooring. However, there are alternative options! Luxury vinyl flooring is a great alternative to hardwood. You can get the hardwood look without the price or stress of maintaining them. It's easy to install, relatively inexpensive and easy to clean and maintain over time. Vinyl is perfect for homes with kids and pets because it's durable and is even moisture-resistant! Gone are the days of having separate flooring in all the rooms of your house. Instead, with vinyl, you can have the same flooring throughout your entire space, making your home feel cohesive and refreshed.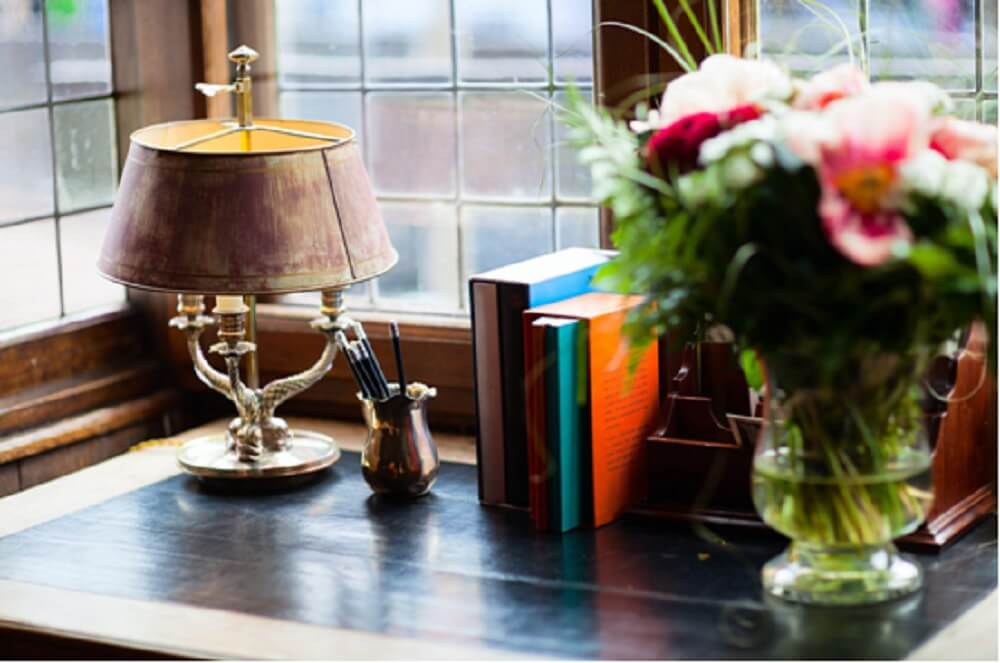 5. Decide on restoring versus renovating. In an old home, you have two options: restore or renovate. Restoring is where you take something and make it reminiscent of its original look and purpose. Renovating, on the other hand, is where you take something and make it a newer version. Depending on your preference, you can either restore or renovate your old home. Some homeowners want to restore their older homes back to their original glory, but include some modern features, such as stainless steel appliances. Others want the space to feel entirely different, with only the bones of the house remaining as the original structure. It's important that you decide early on whether you want to restore the home or renovate it, as that can have a huge impact on your budget and design choices. If you're looking to restore the home, working with a contractor who specializes in restoring old homes is the way to go. They can help you identify potential problem areas based on homes with a similar layout and even talk about the history of similar builds so you can decide what colors, style and layout you'd like to feature. When it comes to remodeling, you might be able to do a lot of the projects yourself, as long as you're careful about avoiding hazardous areas or materials due to the age of the home.